What to Wear and How to Pair it with Jewelry
For a lot of us, wedding season is one of the busiest times of the year. Full of parties, photos, and lots of dress and jewelry shopping. When you have a different wedding to attend every weekend for a few months straight, all you can do to stay sane and in the party mood is to have fun with your wedding-guest attire. And sure, we've all been told the unspoken rule to not outshine the bride, but hey, that doesn't mean we have to completely tone it down… wedding guest attire allows plenty of room for bright colors, bold looks, and stunning statement jewelry.
We took a look at the latest in spring fashion for this year, and paired jewelry and dress trends to create distinctive and striking styles for wedding season.
Strapless Dresses and Collar Necklaces
This year's take on the classic strapless dress is all about bold colors. Moving away from the overdone "little black dress" or boring neutral gown, this year is all about experimenting with color and getting noticed. Wearing bold colors can be really fun, and its a sure way to get tons of compliments and make everyone notice how great you look.
We've paired the strapless look with statement necklace in a collar shape, which is a perfect accent to the flattering strapless neckline. Together, these two make a true statement.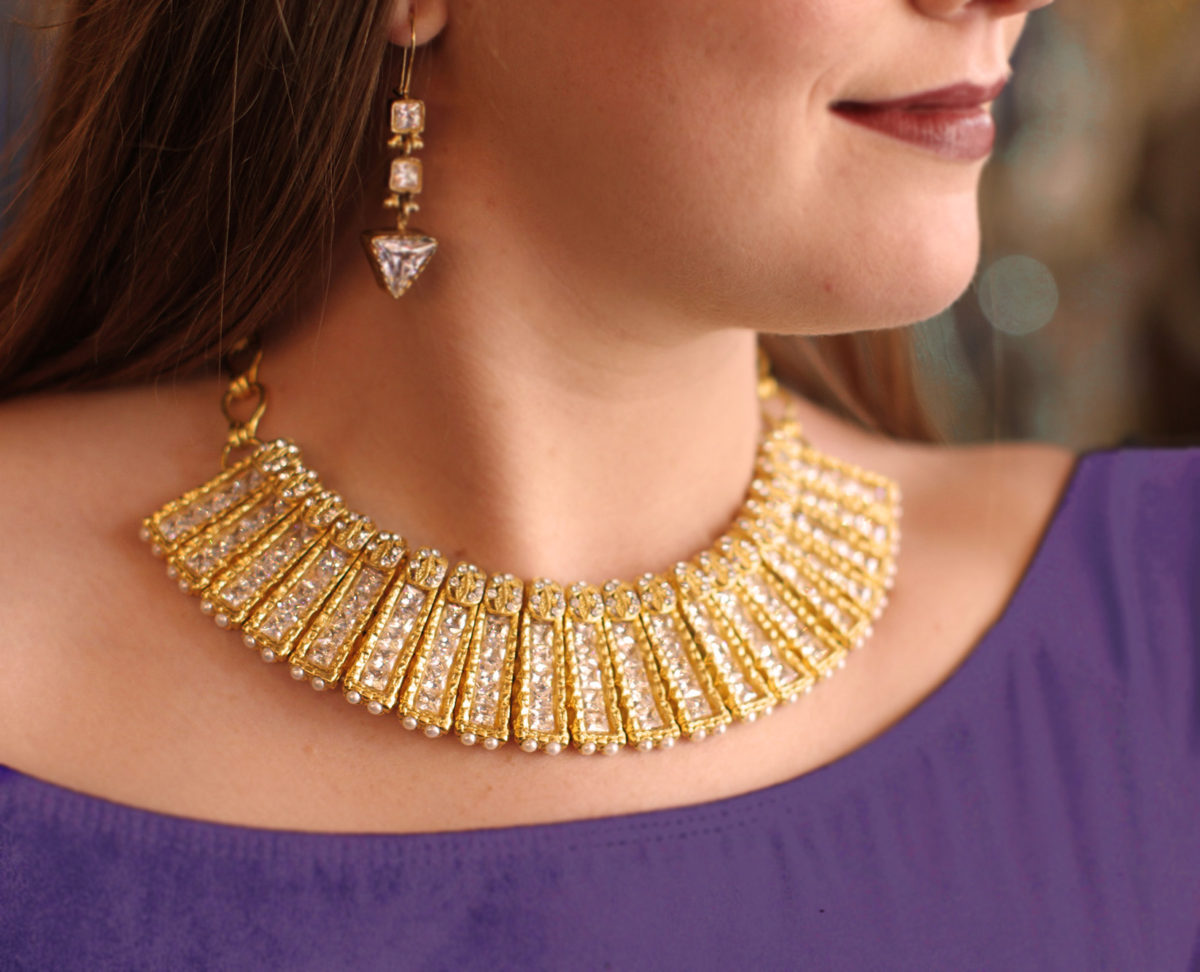 High-Necks and Long Chains
High-neck dresses are not only all over the fashion world right now, but they are also incredibly flattering on any body type. It's a classic look, but you can liven it up with layers of jewelry and turn it into something fresh and new. We've been loving long-chain necklaces lately, but for an even more noticeable look, you can layer multiple long-chain pieces or double-up with a statement piece as well.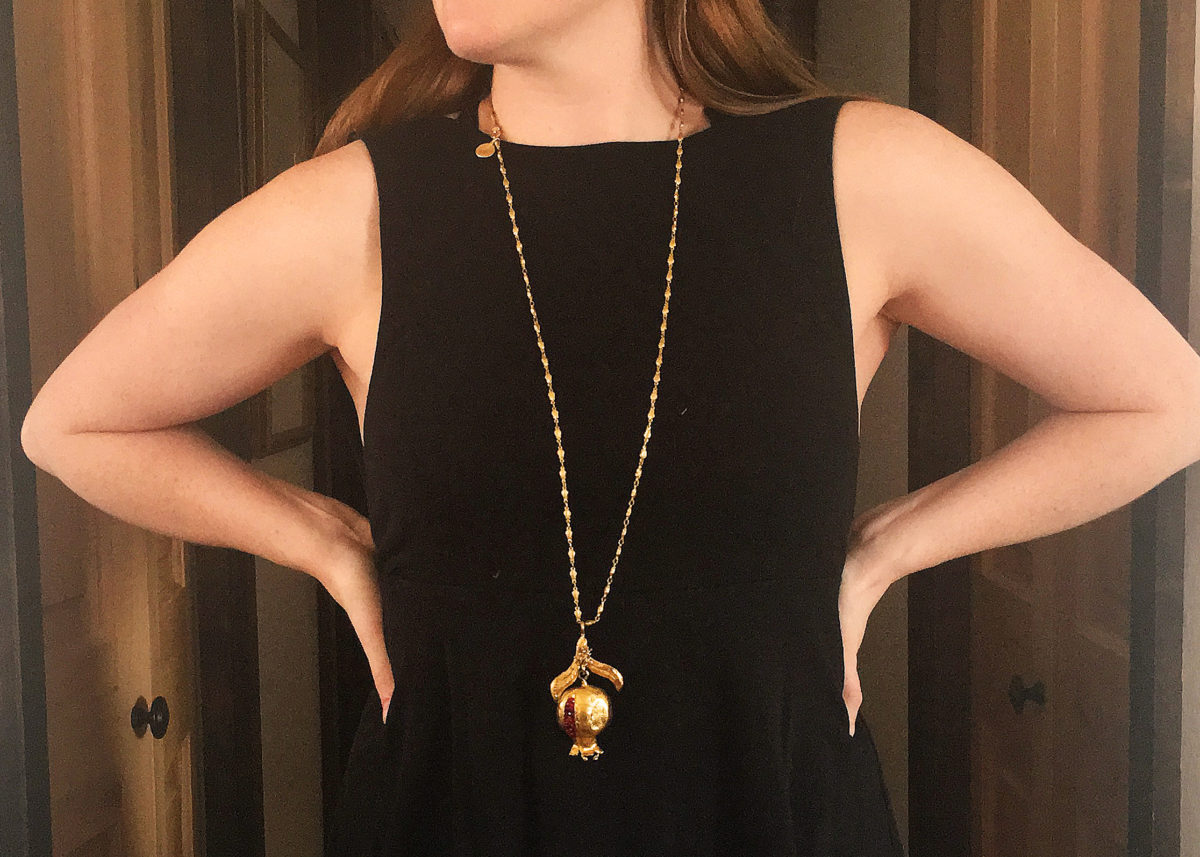 Shoulder-duster Statement Earrings
Statement earrings, long, shoulder-dusters to be exact, are coming back this year and they're going to be huge. Bold earrings really draw attention to your face and neckline, making this trend perfect for those of us who like to stand out. Be the first to embrace big earrings this season, because you'll definitely love the way you look.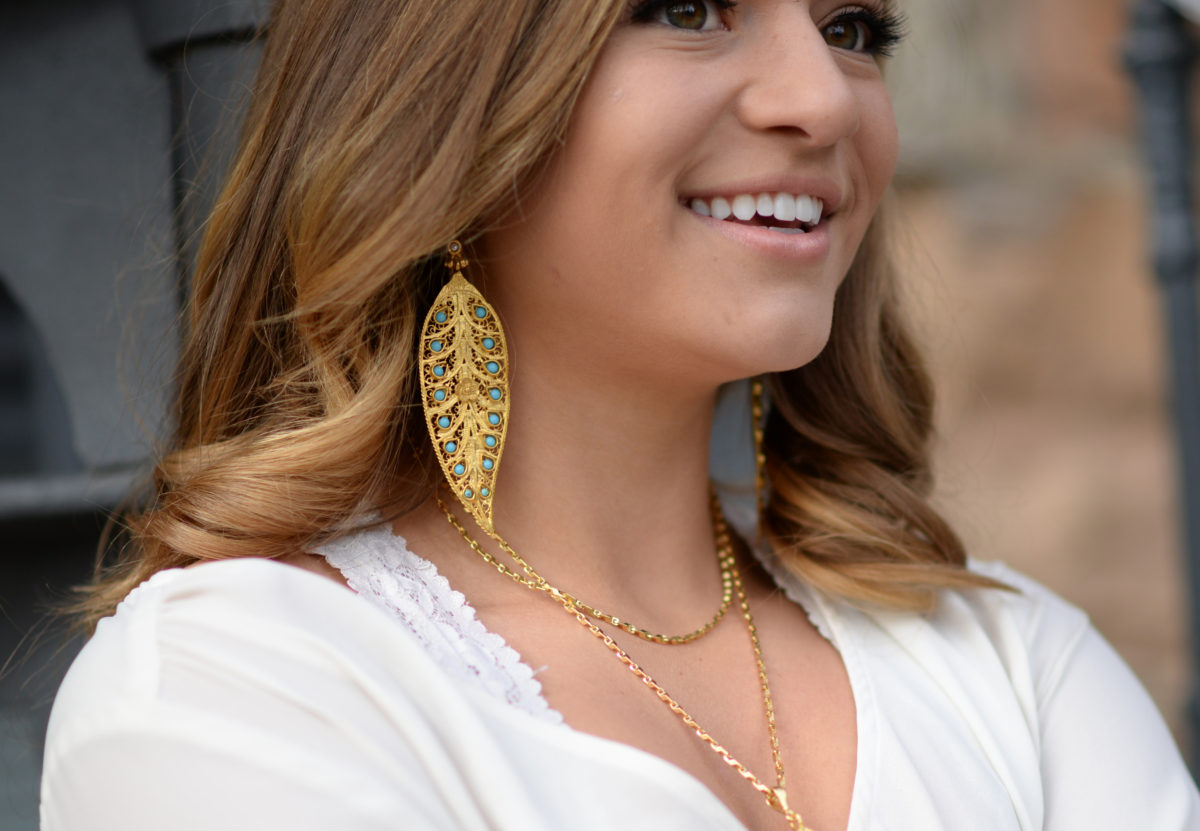 Whether you're attending three or twenty three weddings this season, remind yourself to take a step back from the crazy schedule and long list of gifts to buy, and have a little fun with your style. Allow yourself to stand out, make a statement, and express your bold style.