We've been visiting Turkey and learning about its history for years now, and we're still constantly surprised by the traditions in our own culture that can be traced back to the Ottoman and Byzantine eras.
Did you know that Saint Nicholas, Father Christmas, or Baba Noel as he's known throughout the globe, lived his entire life in modern-day Turkey? Nicholas of Myra was an ethnic Greek, born in Patara, who spent most of his life in the town of Myra, now known as Demre and located near the Mediterranean Sea. Nicholas was wealthy by inheritance and dedicated his life to working for the poor of Myra where he was bishop, particularly favoring children who he rewarded with gifts for good behavior.
Perhaps this affinity came from his own experience, as Nicholas himself was orphaned at a young age and taken in by his uncle. Amidst the magical legends about Santa Clause, we forget that we don't need magic to accomplish amazing things. The real Saint Nicholas changed many lives for the better without a flying sleigh or a workshop full of elves, which is why we've named our Baba Noel Necklace in his honor.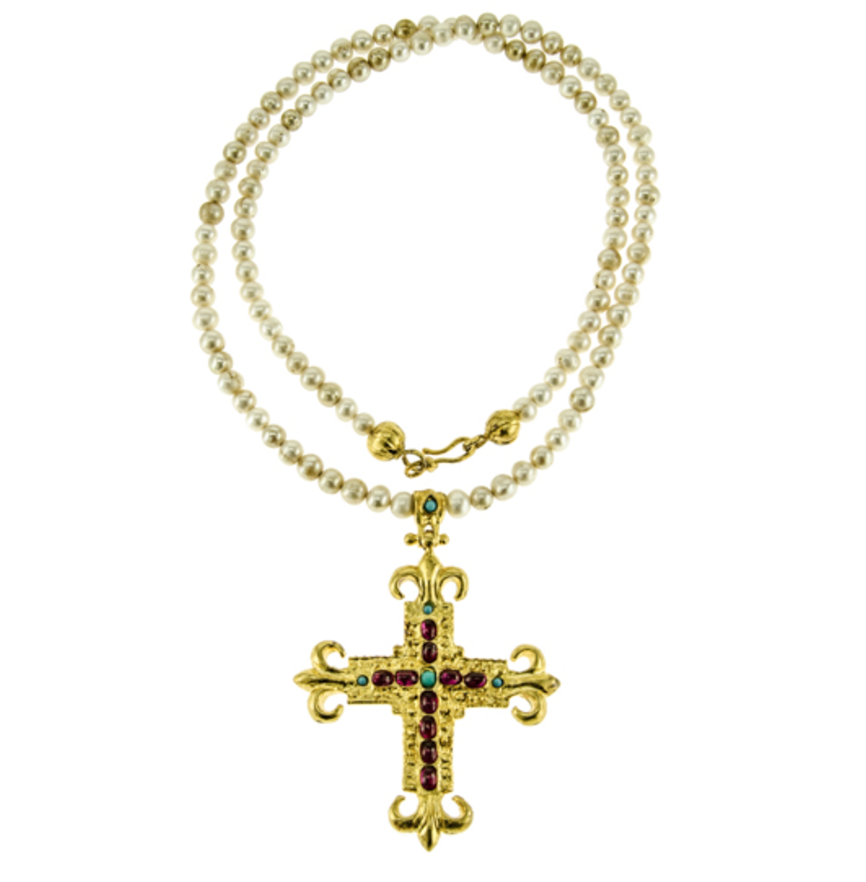 Wonder of childhood aside, it's rather a pity our children must imagine Santa Clause foolishly hunkered down in the North Pole, rather than the beautiful and far more logical Turkish coast!