The end of the year is filled with celebration for many people across the world, whether it's Hannukah, Christmas, Kwanzaa, or just the New Year. With food at the center of celebration and bringing people together, let's take a look at holiday foods around the world, and how we all take a different spin on cooking up a little love during the holiday season.
Israel: Latkes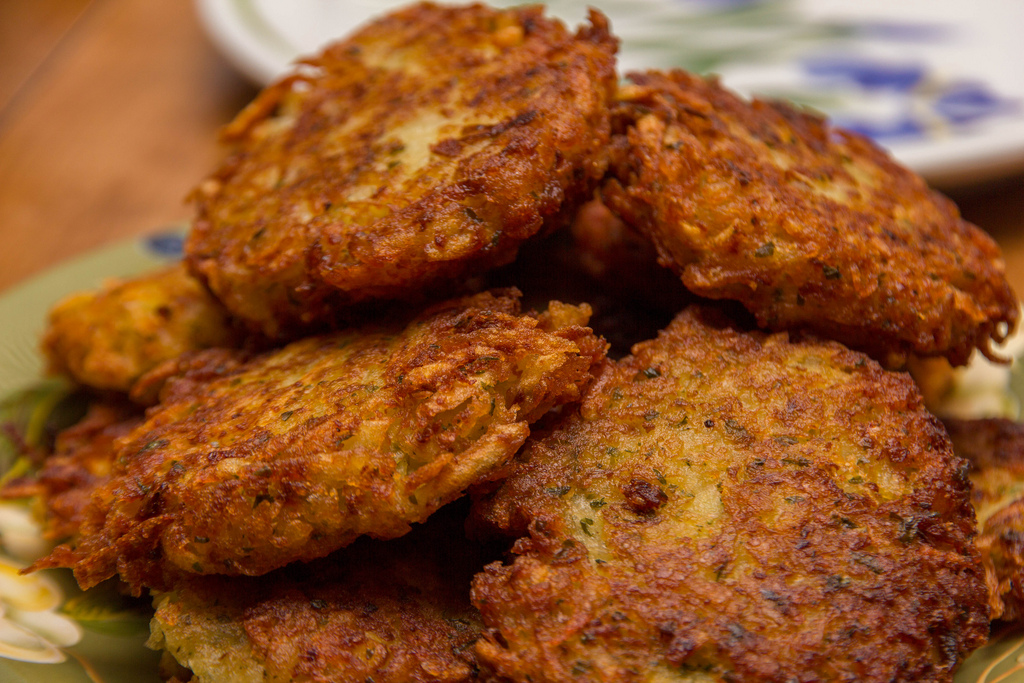 Hanukkah is a Jewish holiday, this year taking place between December 24 and January 1, celebrating a miracle where, when attempting to light the Temple's menorah, only a single cruse of pure olive oil was found, and miraculously lasted for eight days, until new oil could be prepared. The holiday is now celebrated with foods fried in oil, one of these being the potato latke. Latkes are potato pancakes, seasoned and fried in oil… yum!
View recipe here.
A Kwanzaa Feast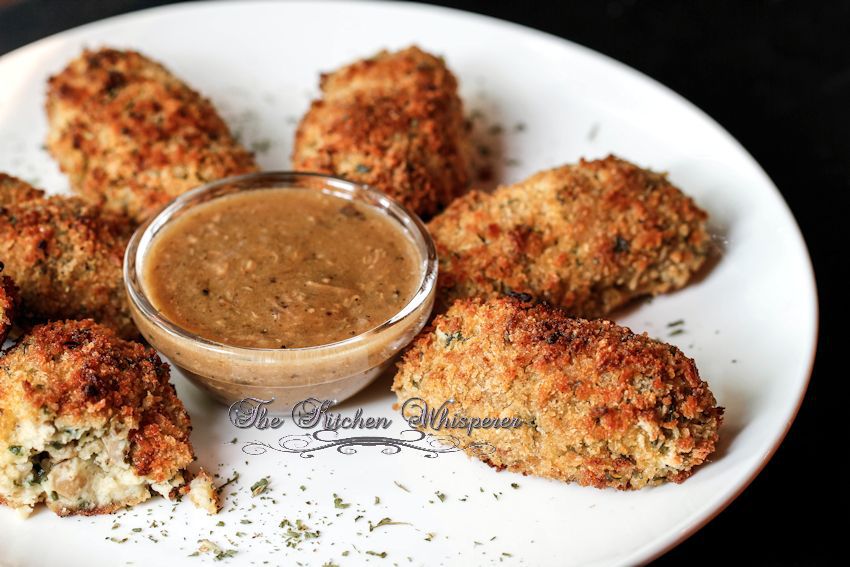 Kwanzaa is a week long celebration that honors African heritage in African-American culture, this year taking place between December 26 and January 1. Each of the seven days of the celebration is dedicated to one of seven principles, and the week ends with a grand feast. This feast may consist of Jamaican Jerk chicken, chicken marinated or dry rubbed with a Jamaican Jerk spice, turkey croquettes, small rolls of turkey and potatoes rolled up and served with gravy, fried plantains, which are similar to bananas but generally sweeter, and finally, coconut rum pie. Now that's what I call a feast.
View Turkey Croquettes recipe here.
England: Mince Pies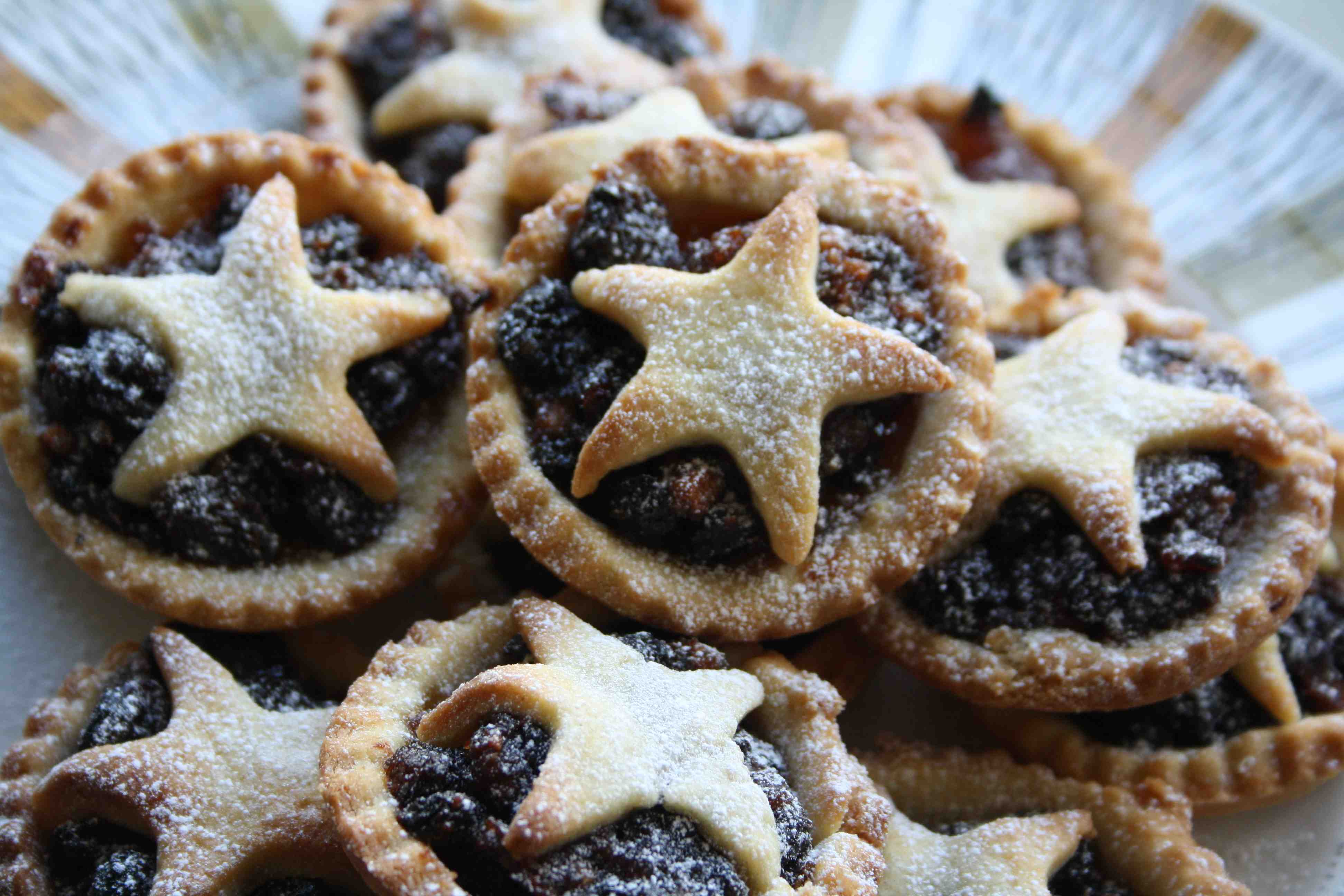 Christmas, the annual Christian festival celebrating Christ's birth, is celebrated on December 25th of every year. In England, where over half the country's population identifies as Christian and celebrates Christmas (according to a 2015 study by the PewResearchCenter), Mince Pies have been a traditional Christmas food since around the 13th Century. A fruit-based pie, Mince Pies were influenced by English explorers returning home with recipes using meats, fruits, and new spices. The pies are now usually made with minced meats, fruits, and spices like cinnamon and nutmeg. They are both savory and sweet, and are generally consumed all throughout the Christmas season. Count me in!
View recipe here.
Italy: Fish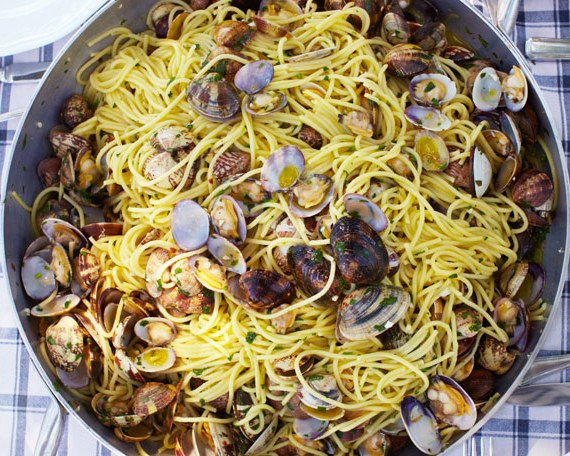 On Christmas Eve in Italy, Roman Catholics celebrate the Feast of the Seven Fishes; as Christmas Eve for many is a fasting day, a grand meal of seafood commemorates the tradition of refraining from eating red meat until the Christmas Day feast. The meal typically consists of seven different seafood dishes, ranging from shrimp and cod to lobster, octopus and squid. For all the seafood lovers out there, this sounds like a dream!
View recipes here.
France: Bûche de Noël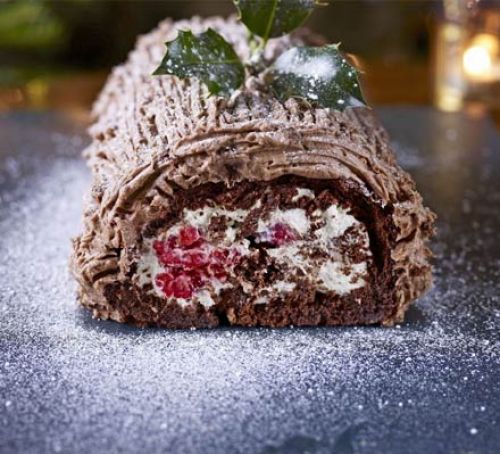 The Bûche de Noël, or Branch of Christmas, is the French version of a Yule Log- a sponge cake filled and rolled to resemble a log. Though they are commonly made with a yellow cake, they are also made with chocolate cake, and iced with buttercream, ganache, or icing flavored with espresso or liqueur. They are decorated to resemble the texture of wood, and decorated with  berries, and mushrooms made of meringue, or powdered sugar. What a treat!
View recipe here.
Greece: Melomakarona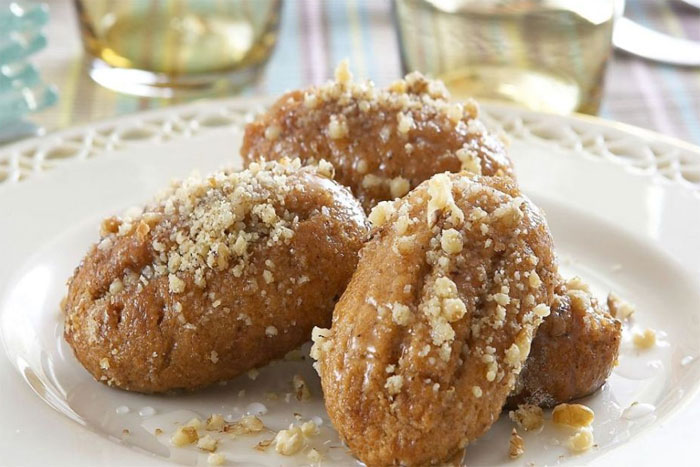 While many Greeks fast before Christmas, the arrival of the final feast is a huge affair. The melomakarona is a popular sweet at the feast and a traditional Christmas dessert. It is a sweet, honey-soaked cookie topped and filled with walnuts. More recently, they may be covered or drizzled in dark chocolate as well, but the traditional version is only soaked in the honey syrup after baking. Either way, these sound delicious!
View recipe here.
Poland: Babka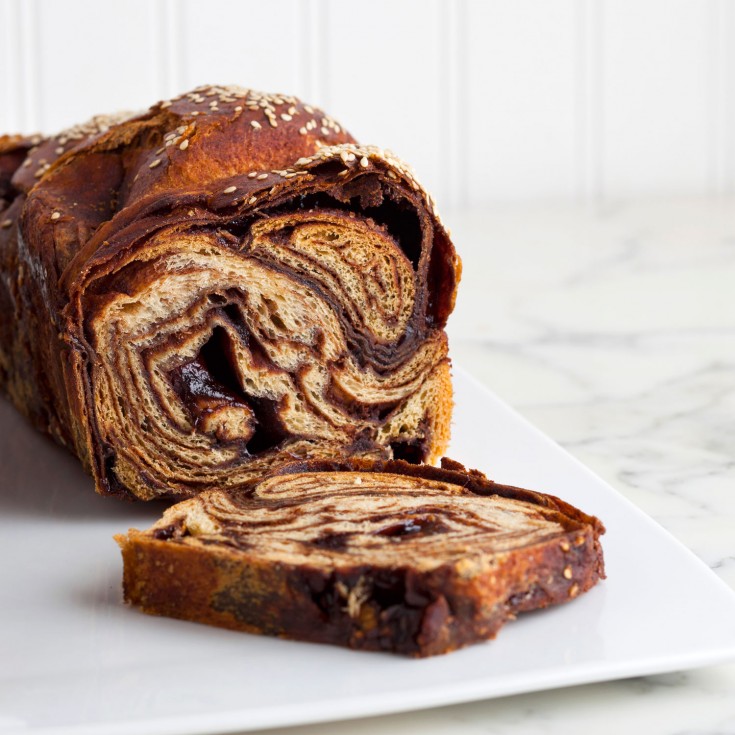 Babka is a spongy yeast-cake that is generally not filled but topped with a vanilla or chocolate glaze and decorated with almonds or candied fruit. It is traditionally eaten on Christmas Eve after a day of fasting. Similarly, the Jewish version of Babka is made from a doubled and twisted yeast dough and is typically filled with cinnamon and/or chocolate.
View recipe here.
Sweden: Saffron Buns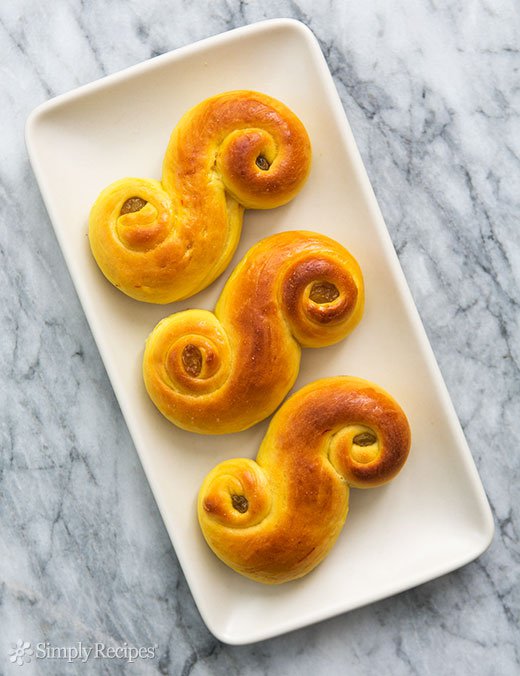 Also common in Finland, Norway, and Denmark, Saffron Buns are prepared and eaten on December 13: Saint Lucia's Day.  They are rich, spiced sweet buns that are flavoured with saffron and cinnamon or nutmeg. Traditionally made in the reverse "s" shape, the saffron gives these traditional buns a vibrant yellow color. What a fun tradition!
View recipe here.
Ukraine: Kutya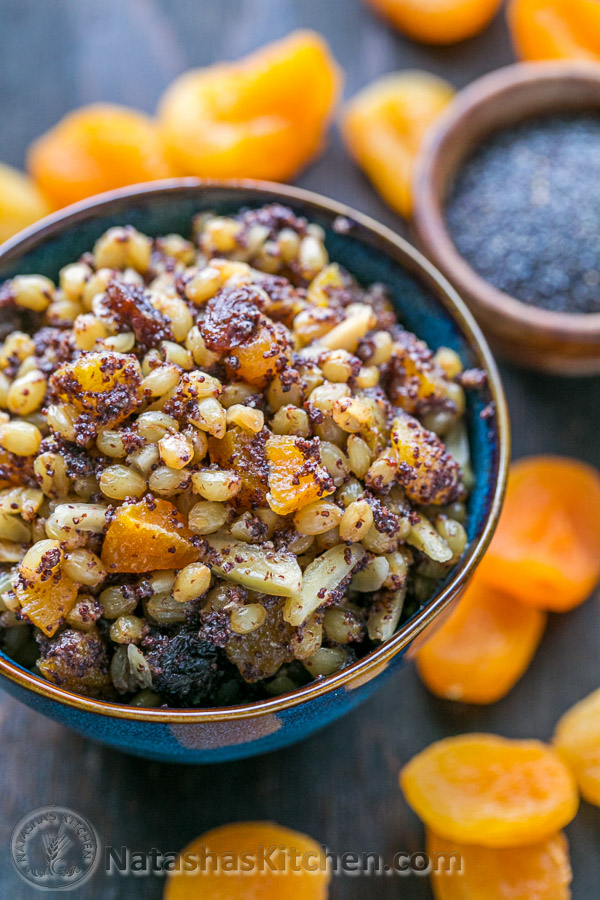 Also served in Belarus, Russia, and Poland, Kutya is a dish served only once a year on the first night of the twelve-dish Christmas Eve supper. It is a sweet grain pudding, made of wheatberries, poppy seeds, honey, various nuts, dried fruit and raisins. Now, many recipes of Kutya include almonds or bits of orange. As a tradition, Ukrainians tossed Kutya at the ceiling, and the amount that stuck there would indicate how successful or lucky the coming year would be… sounds like fun, doesn't it?
View recipe here.
Brazil: Turkey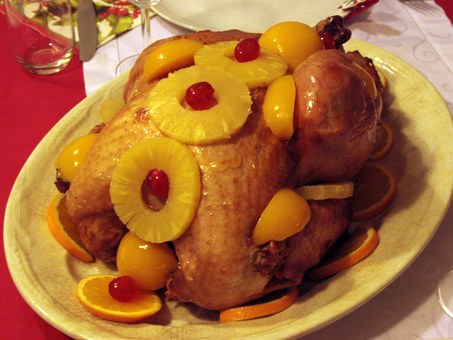 As the melting pot of cultures that is Brazil, holiday foods vary greatly between regions. Throughout most of the country though, Christmas dinner consists of a large feast all centered around a turkey. Side dishes usually consist of regional fruits and fish, and a common dessert called Rabanada- similar to what Americans call "french toast."
View recipe here.
Peru: Spiced Hot Chocolate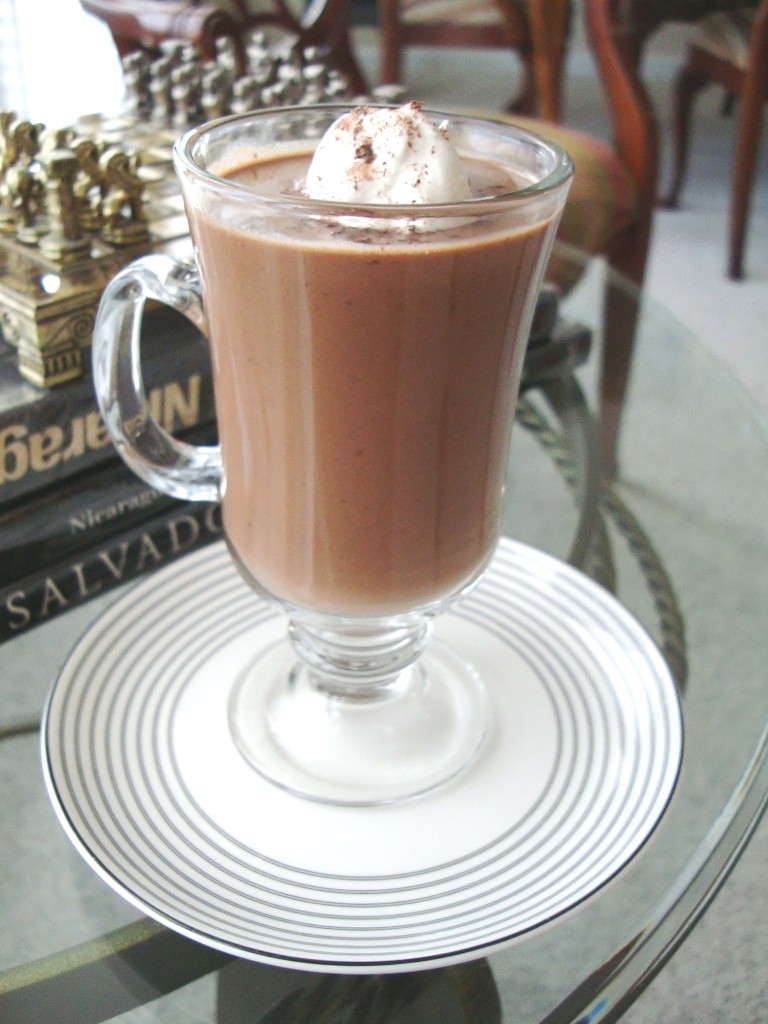 Commonly accompanied by panettone, a holiday bread, spiced hot chocolate is crucial to a Peruvian Christmas. Many churches even take donations to make large quantities of the drink to share and give out during the holiday. The drink takes a traditional hot chocolate and spices it up with cinnamon and cloves- yes please!
View recipe here.
Philippines: Roast Pig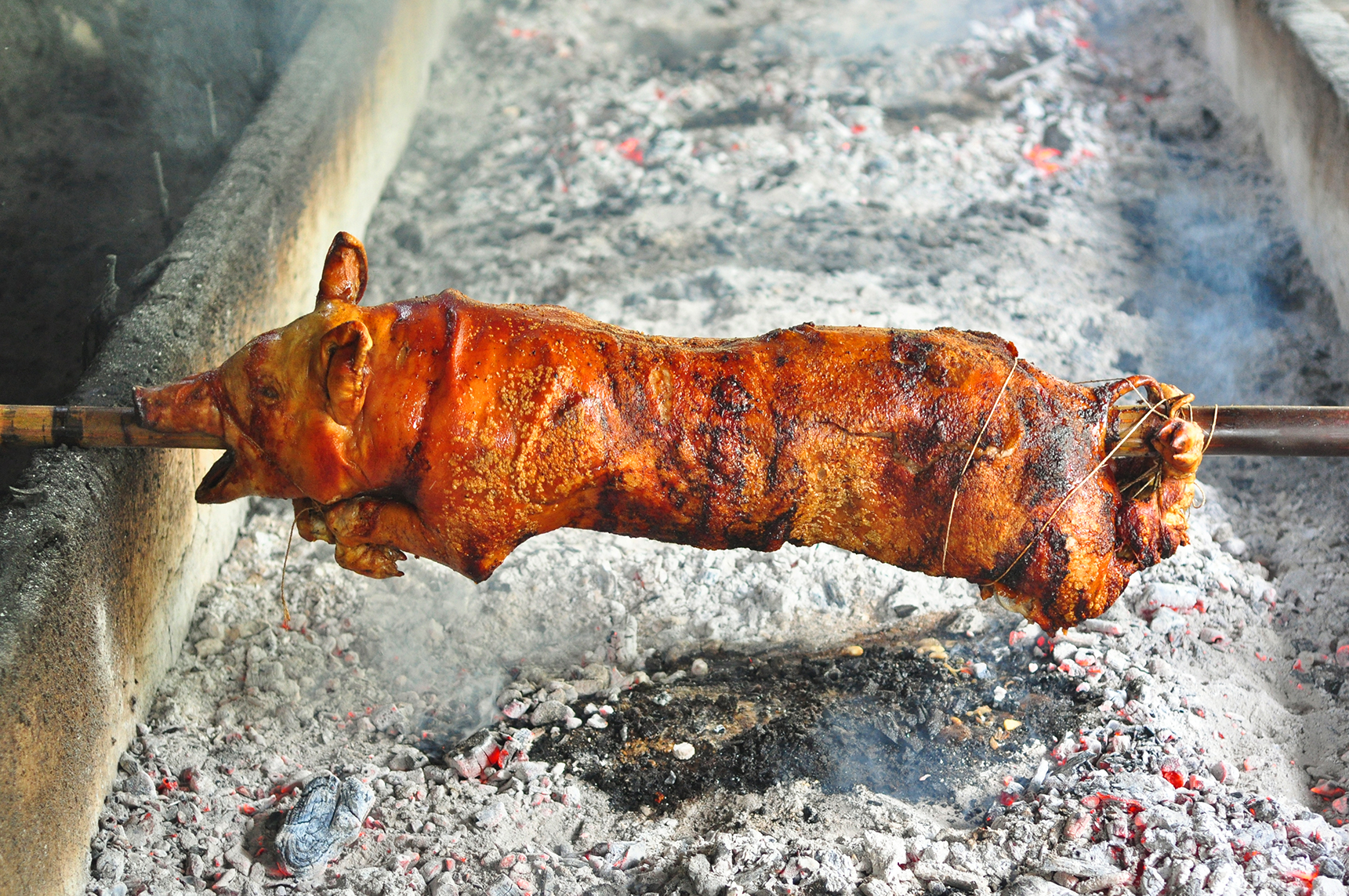 An extravagant Christmas feast served after mass on Christmas Eve is what makes the Philippines known for fantastic holiday celebrations. With a feast centered around a large roast pig, this meal is usually completed with Keso de Bola, (the local name for a ball of Edam cheese), Pancit Malabon (a shrimp pasta dish), and desserts such as fruit salad, Kakanin (a sweet rice dish), and Buko Pandan (pandan leaves with a coconut and cream flavored gelatin). Now that's what I call a feast.
View recipe here.
Korea: Kimchi, Dduk Gook, Bulgogi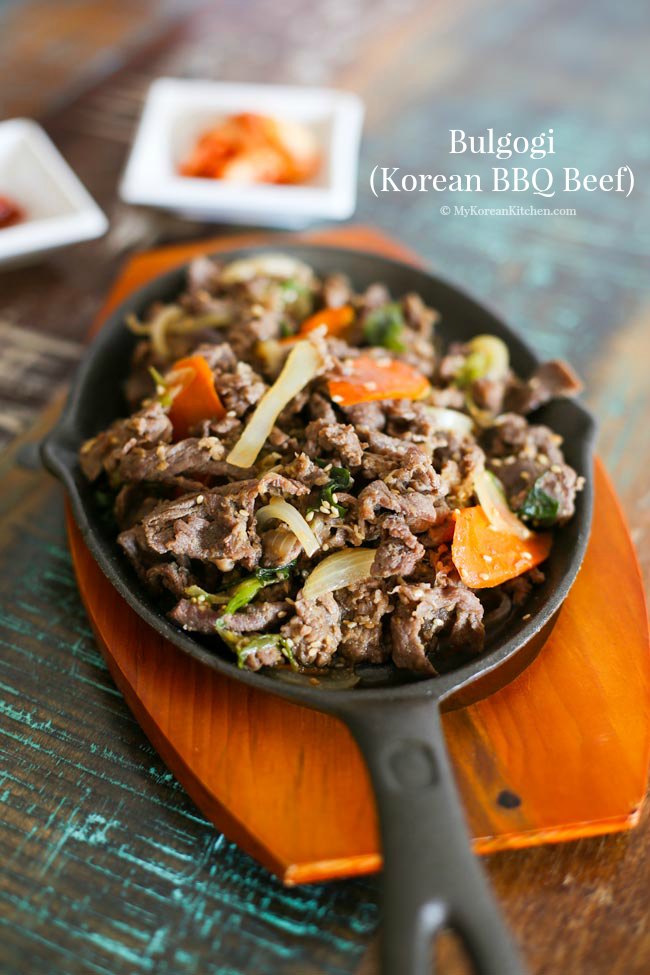 For Korea, as well as other countries in Asia that follow the Chinese calendar, the New Year calls for a huge celebration. While some also celebrate Christmas a few weeks prior, the end of the year is very festive. Traditional holiday meals consist of Kimchi, a pickled cabbage, Dduk Gook, rice cake soup, and Bulgogi, grilled and marinated beef. How fun to experience a time so full of celebration, and so full of delicious food!
View recipe here.
Vietnam: Banh Chung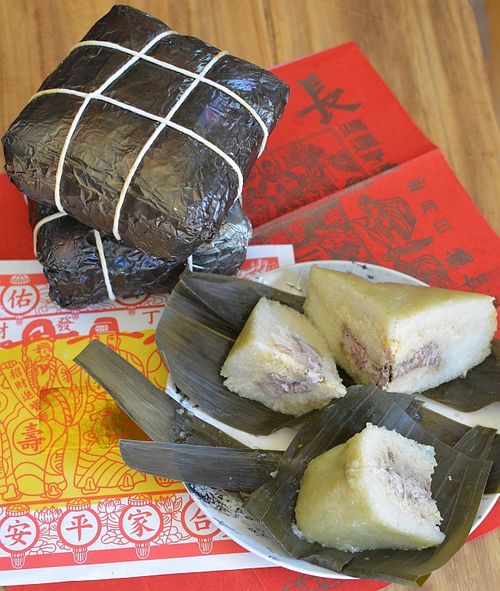 Also celebrating the New Year, Vietnam is home to Banh Chung- a rice cake made from rice, mung beans, pork and often with other ingredients like green onion, and salt and pepper. These cakes are formed into perfect squares, wrapped in lá dong (strings split from a type of bamboo), and then boiled in a large pot until cooked. The rice will turn green in the process at it absorbs the color from the bamboo. They are often served with pickled vegetables, and if kept wrapped can stay good for weeks! What a cool and intricate process.
View recipe here.