Last year, I was teaching a group of little girls about the country of Turkey, not anticipating the giggles that would ensue just by mere mention of the name.  I spent half the lesson saying, "Yes yes, it's called 'Turkey,' just like 'turkey.' Very funny."  
The blame for this "fowl" folly lies in an error of mistaken identity.  On top of misidentifying the 'turkey' as a type of Turkish guinea-fowl, Europeans also still believed at the time that the Americas were part of Asia, and therefore did not bother to change the name.
The true Turkish ace in the aviary is definitely the peafowl, which can be seen all over Istanbul, strutting across palace grounds and ancient frescoes alike. Peacocks are common symbols of royalty, beauty and eternal life, which explains their presence among art, architecture and our own Gypsy jewelry. Gypsy's Demure Peacock Ring and Royal Peacock Earrings are gorgeous celebrations of this symbolic creature and make great statement pieces or gifts for your favorite hostess.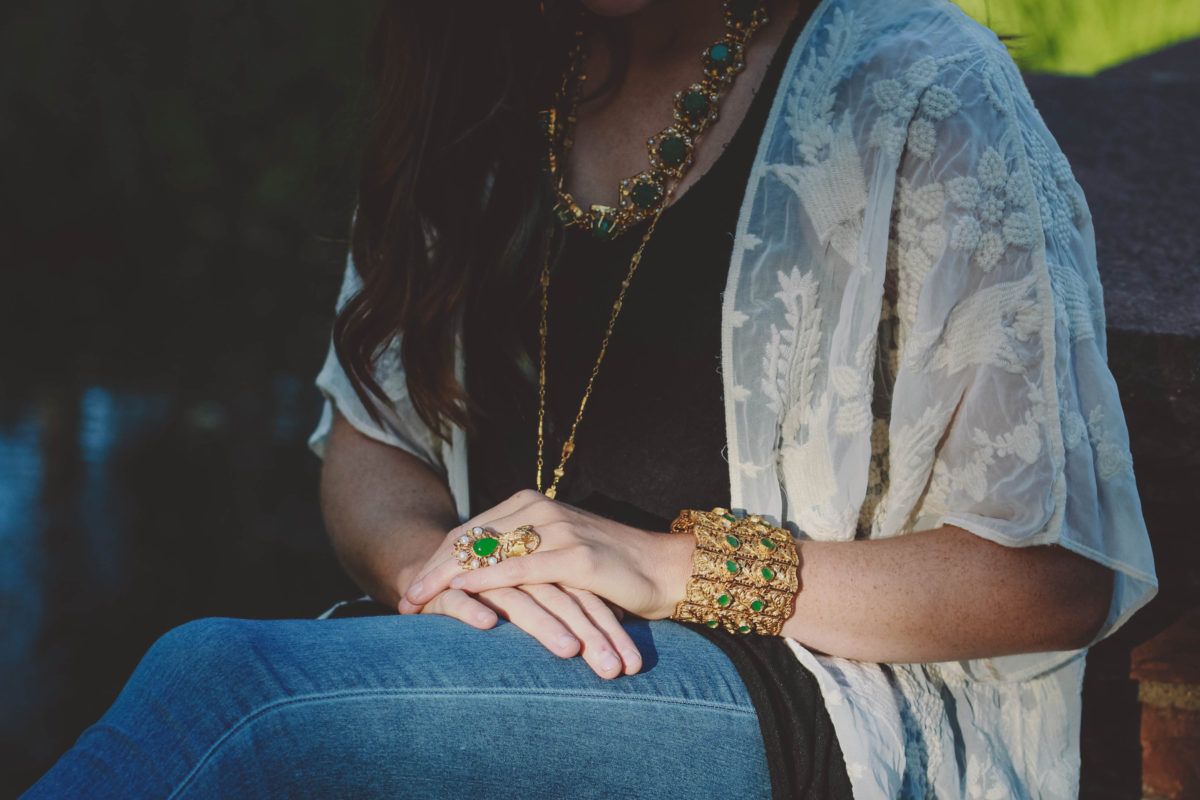 If you indulge in the bird-which-shall-not-be-named this season, consider taking the opportunity to teach your kids that their supper centerpiece owes its namesake to a country named Turkey where there are no turkeys, but there are many vibrant sites and pieces of history for which we should be very thankful, indeed.
Shop these pieces below.