Fall is the time of change. It signals impermanence and the opportunity to welcome newness into our lives. As leaves change color and the summer heat slowly shifts into crisp autumn evenings, we get to experiment once again with scarves, layers, sweaters, and boots.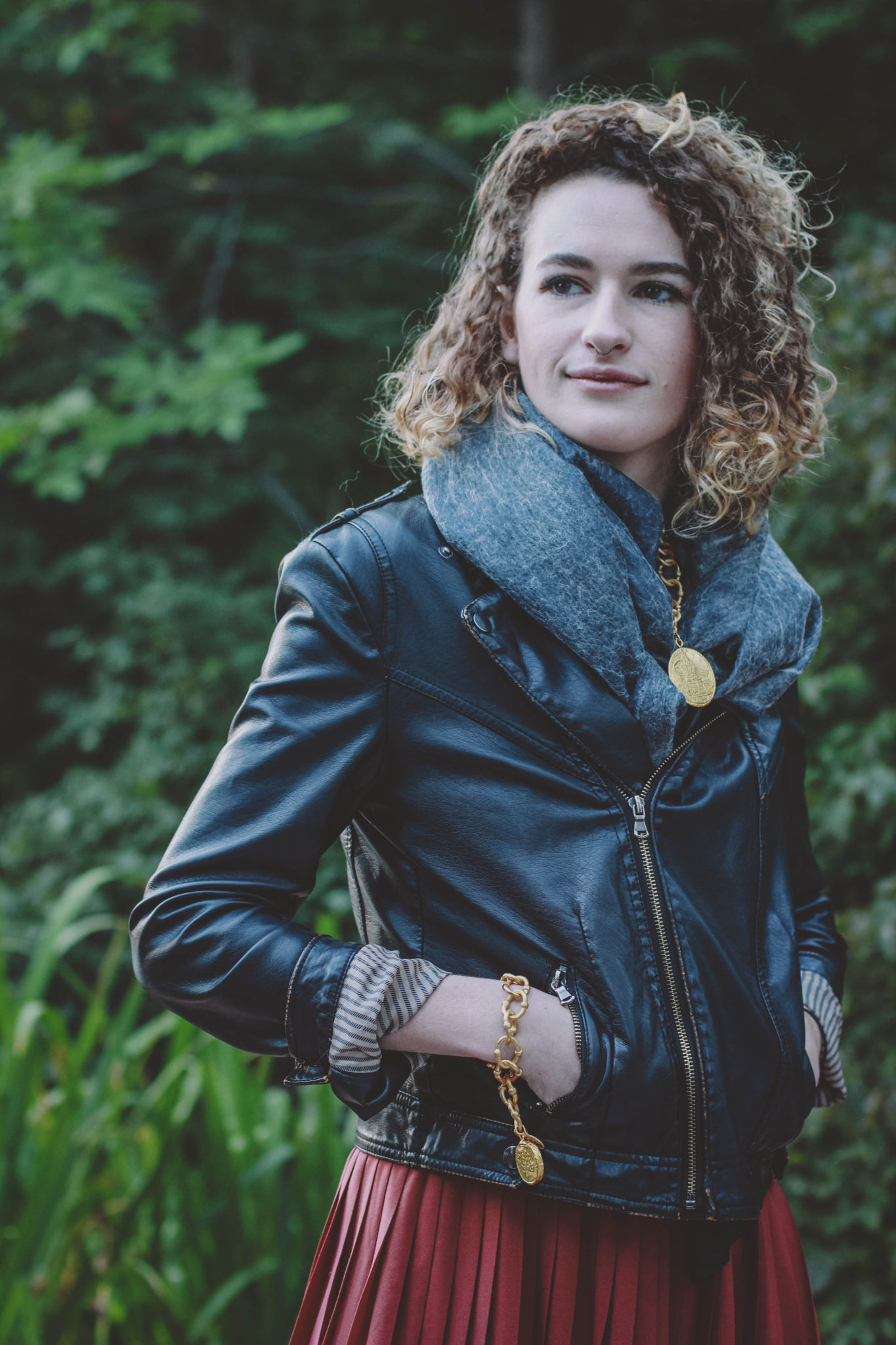 It's a beautiful season all over the world, and an even better tasting one. To celebrate this year, we've compiled our top 5 fall cocktails.
Apple Cider Mimosas
Mimosas have always been one of my favorite cocktails. They're simple, light and bubbly, and great for any time of the day whether it's a morning pick-me-up or an evening toast. So why not spice them up with a little fall flavor? This apple cider mimosa recipe is to die for, and sure to get us all in the mood for our fall celebrations.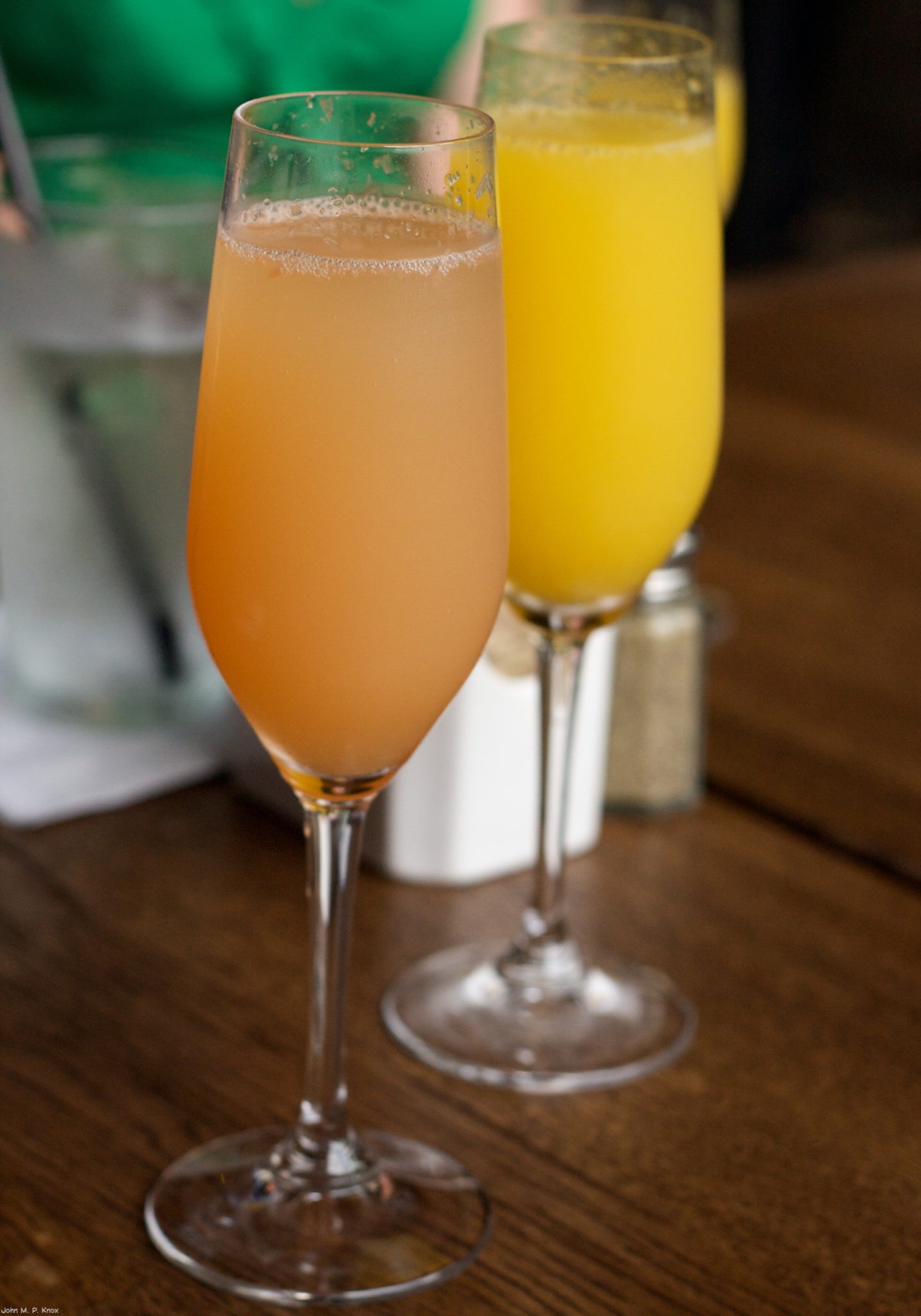 Ingredients:
Apple Cider
Champagne
Apple slices for garnish (optional)
Brown sugar and cinnamon for rim of glass (optional)
Instructions:
Mix a small bowl of brown sugar and cinnamon. Dip the top of each glass in water and then into the sugar and cinnamon mixture, lightly coating the rim. Fill each champagne glass half full with apple cider, and top off the remaining half with champagne. Add apple slices to the rims as a garnish, and enjoy!
Pumpkin Spice White Russian
For something on the thicker, sweeter side, I've always loved a good, creamy White Russian. And the best part about this recipe? It uses Coffee-mate's Pumpkin Spice creamer… which means we get a little pumpkin spice coffee out of the leftovers!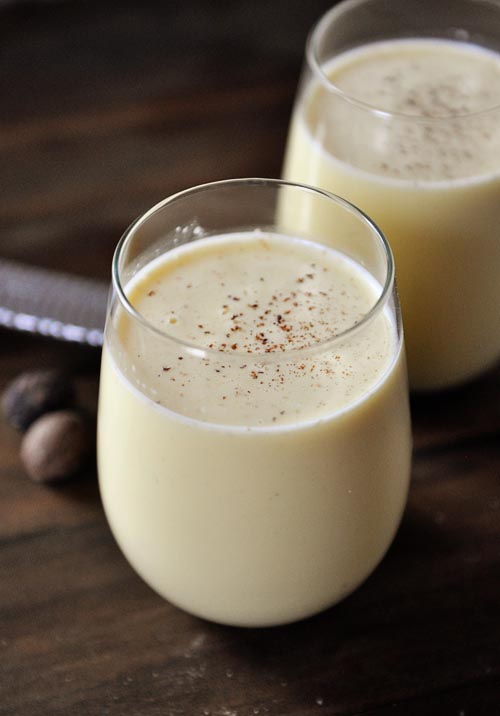 Ingredients:
Kahlua
Coffee-mate Pumpkin Spice Creamer
Vanilla Vodka
Canned Pumpkin Puree
Pumpkin Pie Spice
Instructions:
Combine 4T. Kahlua, 3T. Coffee-mate creamer, 1 ⅕ T. vanilla vodka, and 2 to 3T. Pumpkin puree in a cocktail glass. Mix well until all ingredients are combined (be careful with chunks of pumpkin puree!). Add ice if desired, and sprinkle with a little pumpkin pie spice. Yum!
Spiced Pear Moscow Mule
Fall flavors, though delicious and indulgent, can get a little heavy and a little too sweet sometimes. That's why I love a good, crisp, bubbly drink to freshen up the season. I took a classic Moscow Mule and pepped it up with a homemade (though I'm sure you could also find one in stores) spiced pear simple syrup- a classic and energetic fall flavor.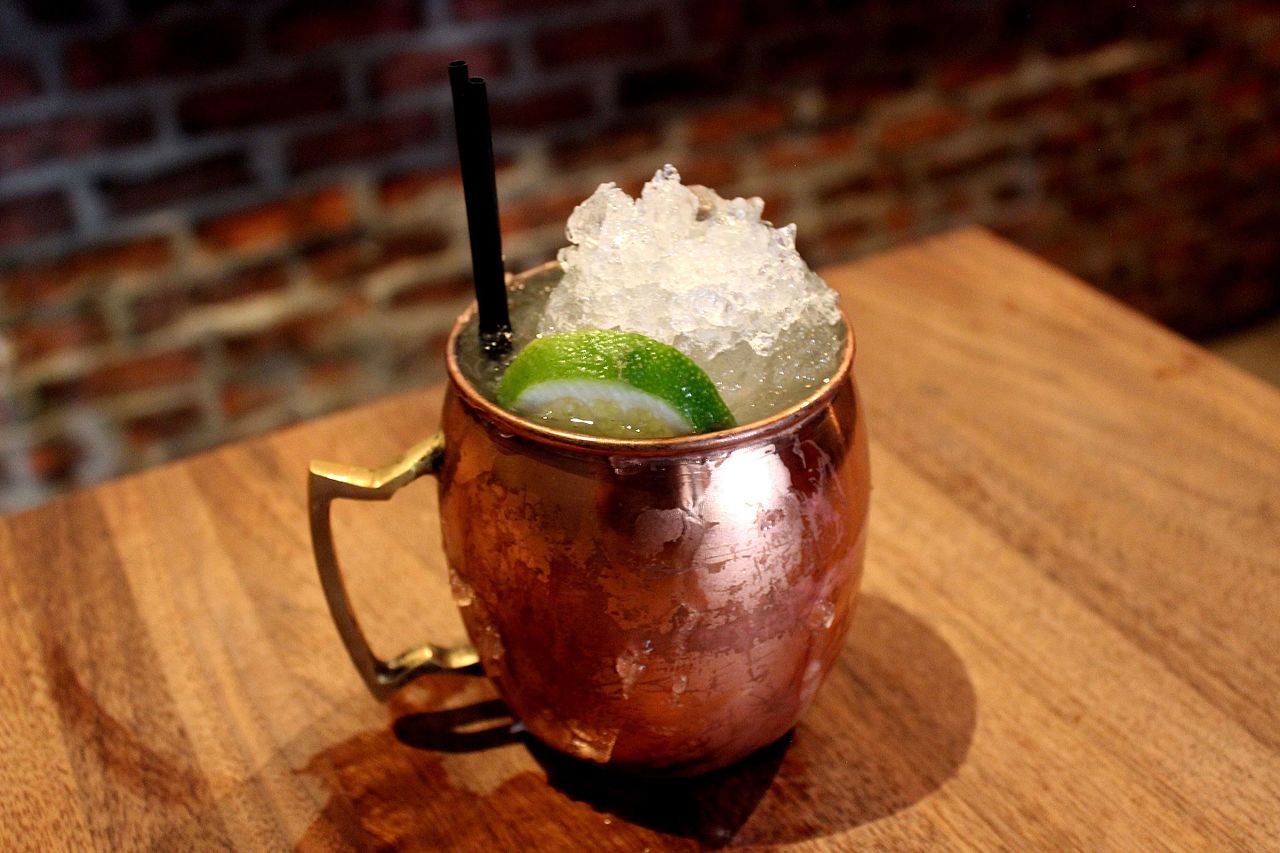 To make the Spiced Pear Simple Syrup:
Pour 1 cup pear juice and 1 cup sugar into a medium pot and bring it to a boil, dissolving the sugar. Then add a cinnamon stick, ¼ t. Nutmeg, and one diced pear to the pot. Allow it to cool to room temperature and then strain, removing any residual chunks from the syrup.
For the cocktail:
We always use copper mugs for Moscow Mules, as the copper keeps the drink cold and brings out the most flavor from the ginger beer. In your copper mug (or other cocktail glass, if that's all you have), combine 2oz. Spiced Pear Syrup, 2oz. regular vodka, and top it off with ginger beer and a generous squeeze of fresh lime juice. Garnish with a slice of pear and a cinnamon stick for extra spice!
Mulled Wine
Even better than a nice glass of red wine, this spiced and mulled red wine is perfect cozy drink for a crisp autumn evening. What's more, is you just dump it all into a slow cooker and let the magic happen… how easy!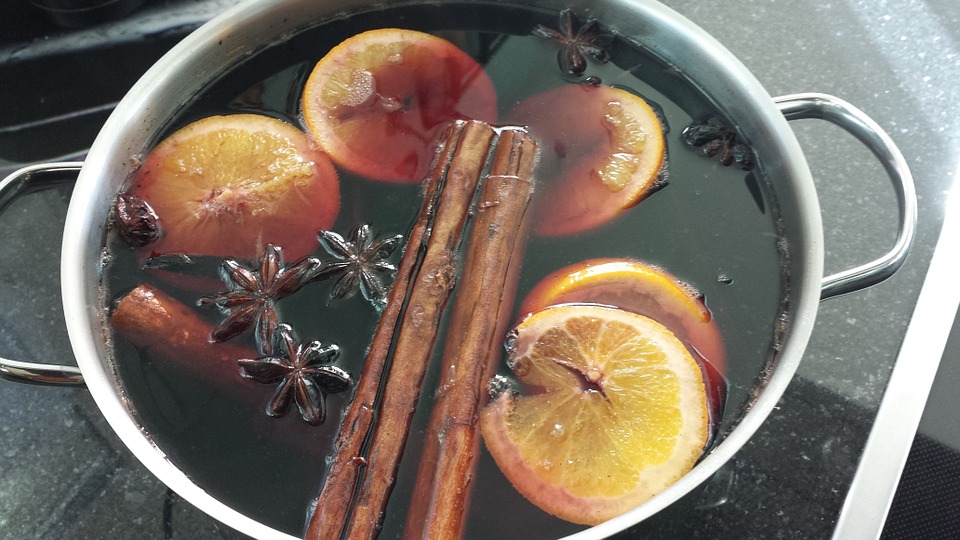 Ingredients:
1 bottle red wine (merlot, zinfandel, or cabernet sauvignon will all work well)
¼ cup honey
1 orange, zested and juiced
2 cups apple cider
5 whole cloves
2 cinnamon sticks
1 whole star anise
¼ cup brandy
Instructions:
Add all ingredients to the slow cooker and stir to combine. Cook on low for 30 minutes to an hour, then serve. Happy fall!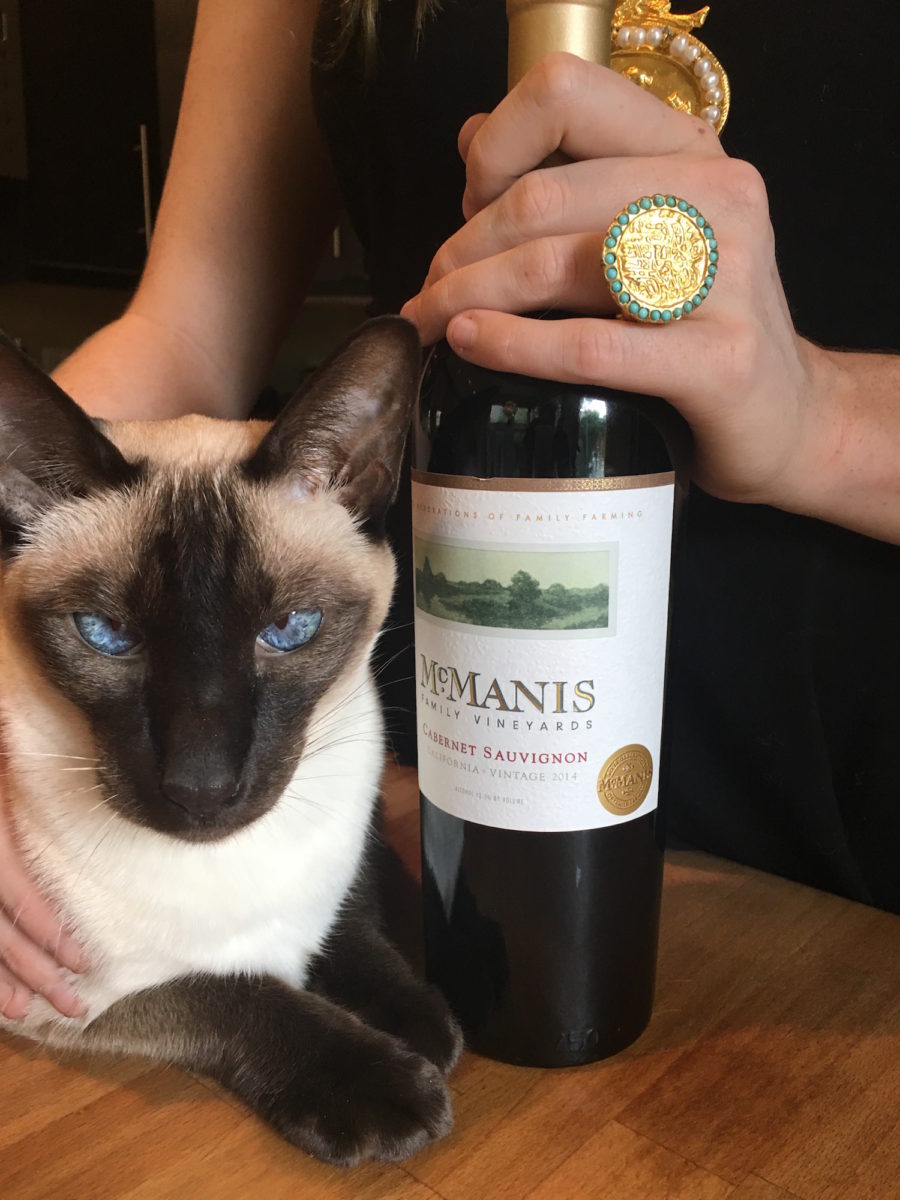 Honeycrisp Apple Sangria
Sangria is a classic summer cocktail, a bright wine infused with a mix of summer fruits. And it's so delicious and so fun and easy to make, that I just have a hard time leaving it behind as the leaves start to change. Though berries and citrus may not be fall flavors, apples most definitely are. So, why not make an apple sangria to carry into autumn?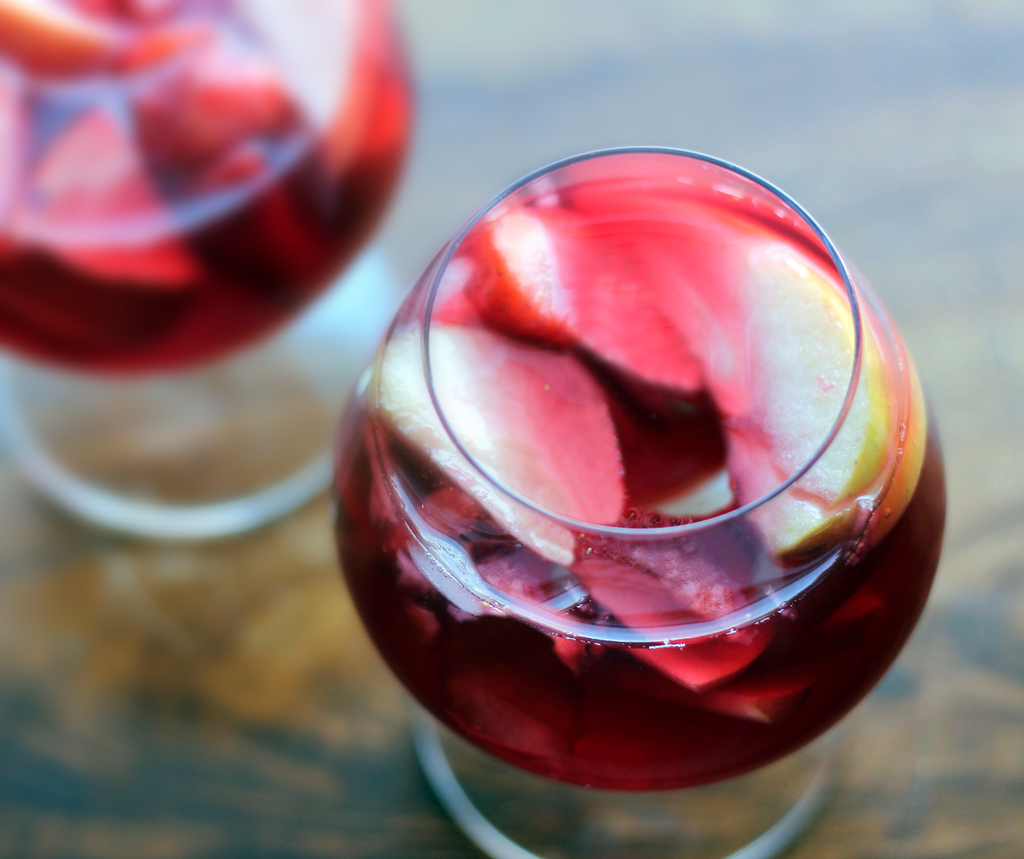 Ingredients:
3 cinnamon sticks
2 honeycrisp apples, chopped
1 orange, thinly sliced
1 bottle red wine (any style will do fine)
2 cups apple cider
½ cup brandy
¼ cup orange juice
1 lemon, juiced
Club soda, to taste
Instructions:
Add all ingredients except club soda to a large pitcher, and let sit in the fridge for 6-24 hours (though I recommend getting as close to 24 as possible, for the most flavor). When you're ready to pour the drinks, dip the rims of each wine glass in water and then in cinnamon sugar. Pour in the sangria with the fruit, and top off with a splash of club soda.